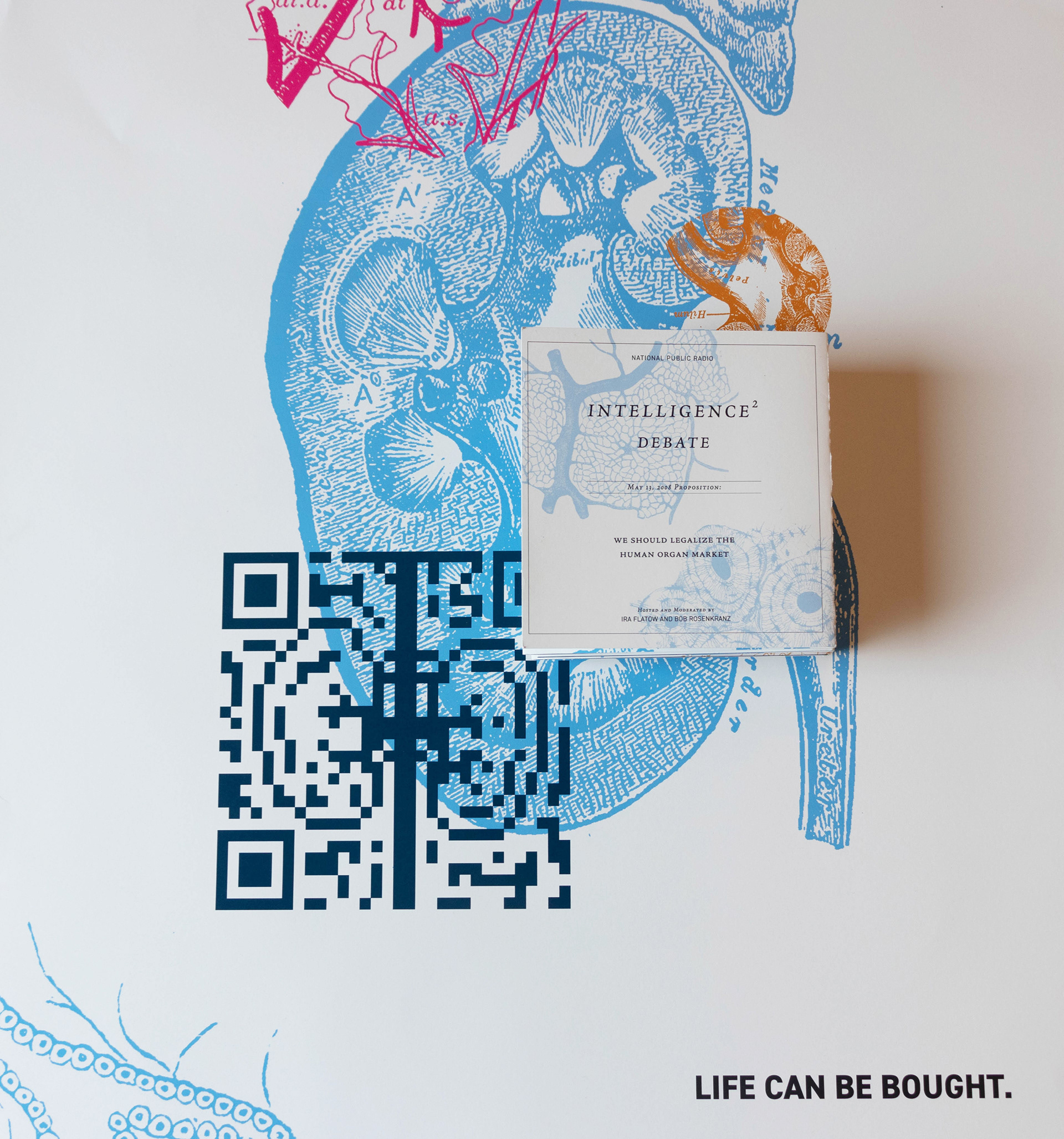 Unraveling the Issues

Deceptively small when folded, this winding zine unfurls into a convoluted, poster-size sheet — just as the debate gets more complicated with each new issue.

Legalize it?
There's a lot to consider with the organ market. To break it down, I structured the points debated into the major issues: Poverty, Altruism vs. Incentivization, the Black Market, Human Rights, and Human Dignity.